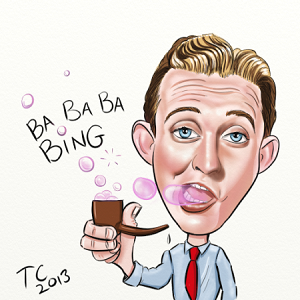 50% Discount Of The Month ......................... The Kraft Music Hall
Enjoy This 
Month's 
Discounted Item 
(only available as an mp3 download). 

Other great documentaries are available as mp3s or CDs in our Program Library.
A Thursday-Night Favorite
Bing Crosby and Al Jolson share the spotlight during an hour of music and comedy.  A review of The Kraft Music Hall features Crosby and Jolson during their "separate reigns" as host.  In excerpts from the series, Bing and announcer Ken Carpenter are joined by the merry Andrews Sisters.  Al Jolson shares the stage with Judy Garland, Dennis Day and Oscar Levant.
                Program Sample